HullBID – For a positively thriving city 

/
FOOTFALL BOOSTED
AND VIBRANCY ADDED
The HullBID team aims to make Hull city centre a thriving place to live, work and visit. We support them with branding and marketing collateral for their hugely successful events.
When approached by HullBID to design a brochure showcasing the fantastic independent shops in Hull city centre, we were delighted to accept. As born and bred Hullensians, we understand the importance of our retailers and why they make the city special. 96 pages, visualised, designed and delivered within two weeks!
A WEEKEND OF
SPOOKTACULAR EVENTS
Last 'Hulloween' we entered into the weird, wacky and wonderful world of Steampunk, inspired by Victorian fashions and engineering. We created a spooky brand alongside printed collateral and a website, to help to transform Hull city centre into a weekend of spectacular tomfoolery.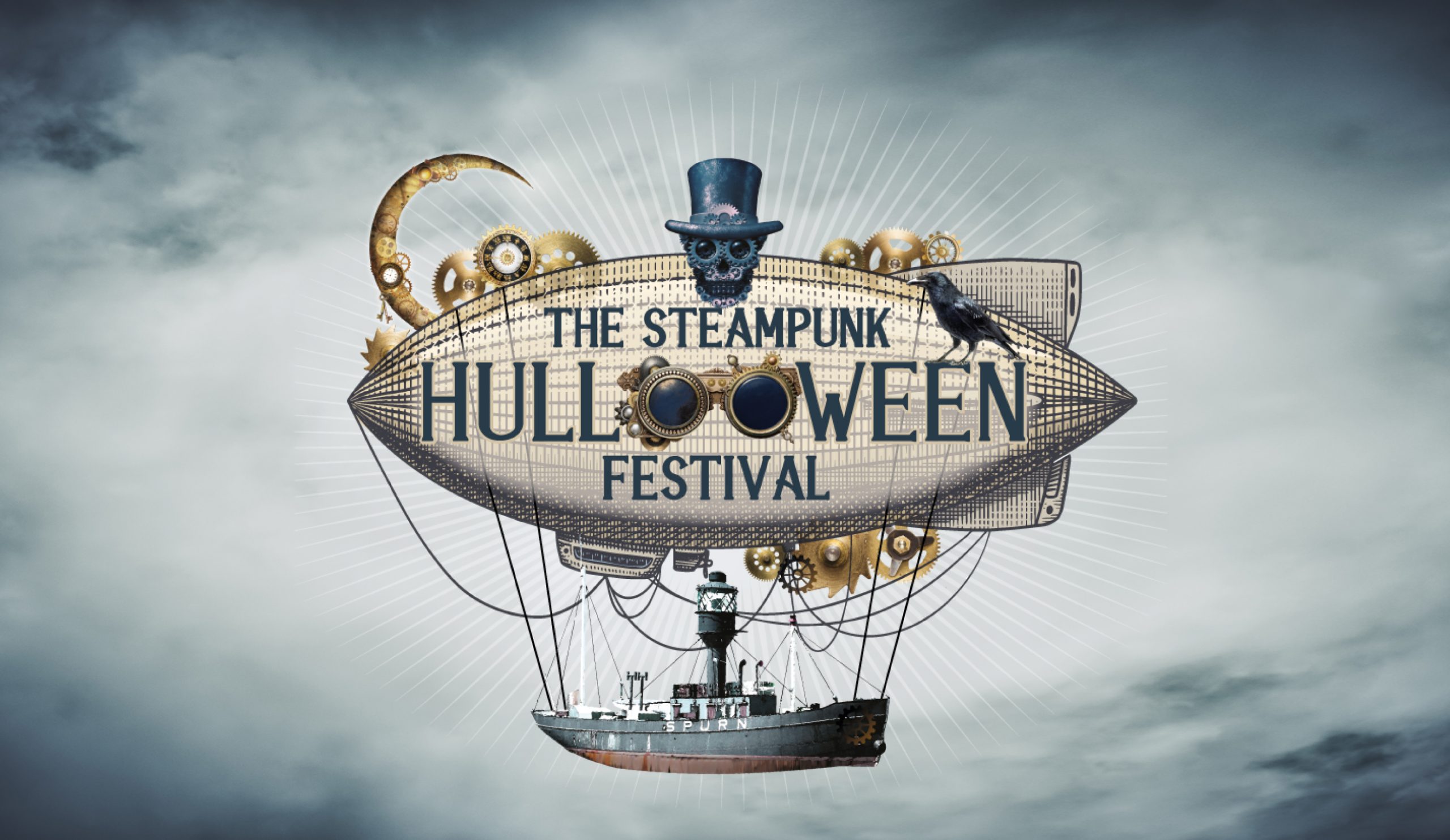 Bringing a little glitz and glamour to Hull, we were tasked with developing a refreshed identity for the HullBID Awards 2023, celebrating excellence in business across the city.⁠
CUISINE FROM AROUND
THE WORLD IN ONE
CITY CENTRE
Back in 2017, HullBID came to us with the idea of a monthly food and drink market celebrating street food from around the world. As well as delicious delicacies, the evening would include entertainment such as live music and performances. The event was a resounding success and is now in its 6th year.